DOKU.ARTS
Zeughauskino Berlin
09.09.–27.09.2015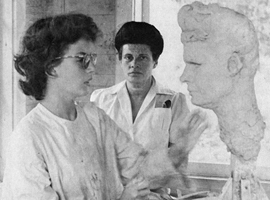 Citizen Lambert: Joan of Architecture
The 88-year-old Canadian architect Phyllis Lambert was honoured with a Golden Lion at last year's Venice Architecture Biennale. Teri Wehn-Damisch's enchanting documentary, which came out in 2007, gives the viewer a chance to get to know better this eccentric and formidable personality.
Born into the wealthy and socially conservative Bronfman drinks family, Lambert was from the outset determined to do something with her life. Spurning convention (as she spurned her first marriage) she devoted herself to the study of architecture, making an impact in the mid-1950s when, initially against her father's wishes, she brought in Mies van der Rohe to design New York city's Seagram tower, one of the 20th century's great iconic buildings.
Later she turned to conservation, campaigning to save many of the classic mansions marked down for developers' destruction in her native Montreal. Since then, project has followed project, with unending energy. For example: she has amassed one of the finest collections of architectural drawings in the Western world, housed in a specially designed museum.
Throughout her career she has remained her own person, dressing the way that is comfortable to her ('I went from Chanel to overalls overnight') and, as far as one can see, never taking no for an answer.
Teri Wehn-Damisch's film is a playful homage to the grande dame of architecture - very far from a solemn hagiography.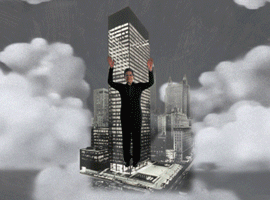 Teri Wehn-Damisch
Director Teri Wehn-Damisch was born in Paris and grew up in New York. Since 1975 she has mainly lived and worked in France. She has directed numerous documentary films, particularly focusing on influential artists and thinkers such as production designer Alexandre Trauner, photographer André Kertész, philosopher and art historian Hubert Damisch, filmmaker Michael Snow, artist Robert Morris, Canadian architect Phyllis Lambert, and literary theorist Julia Kristeva.