DOKU.ARTS
Zeughauskino Berlin
10.09.–12.10.2014
We hope to be back in 2022!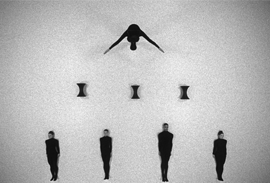 It for Others
Inspired by Chris Marker and Alain Resnais' Les Statues Meurent Aussi (Statues Also Die, 1953), Irish-born director Duncan Campbell's essay film It for Others extends the former work's critique of Western commercialization of African art, and contemplates "the life, death and value of objects" more abstractly. Like Marker and Resnais, Campbell is interested in cultural imperialism, scopic regimes, and museum and market practices, though his work engages more explicitly with a tradition of Marxist thinking about commodity production and exchange—processes illustrated in the film through a dance performance made in collaboration with the Michael Clark Company. Exhibited at the 55th Venice Biennale and nominated for the 2014 Turner Prize, It for Others reflects Campbell's concern with history, cultural records, and the transmission and preservation of narratives and artefacts. Deploying archival material, original footage, and animation, Campbell's film is also notable for its aesthetic experimentation and for its unabashedly cerebral quality, invoking an extended lineage of philosophers as it treats anti-colonial struggles, the repatriation of art, copyright laws, and neoliberalism, among many other topics. Commissioned by the Common Guild for Scotland and Venice 2013, the film becomes a self-reflexive meditation on the status of art under prevailing economic structures, and shows an astounding breadth of interest and remarkable degree of critical reflection.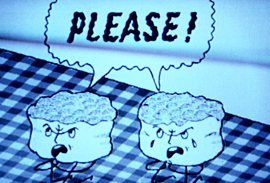 Duncan Campbell
Duncan Campbell was born in 1972 in Dublin and studied at the University of Ulster in Belfast as well as the Glasgow School of Art. His recent solo shows were exhibited in galleries including the Carnegie Museum of Art in Pittsburgh (2012), Belfast Exposed (2011), Kunstverein München (2009), MIT Visual Arts Center in Cambridge, Massachusetts (2009), MUMOK in Vienna (2009), and the Tate Britain in London (2009). He lives and works in Glasgow.