DOKU.ARTS
Zeughauskino Berlin
10.09.–12.10.2014
We hope to be back in 2022!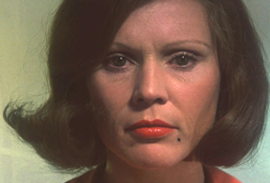 Swan Song: Die Geschichte von Billy Wilders Fedora
Fedora (1978), Billy Wilder's penultimate film, proved to be his swan song – his last true masterpiece. It is the mesmerising, terrifying portrait of a glamorous film star who pays too high a price for her desire to hold on to fame, beauty and youth. In the guise of a suspense drama, and sprinkled with that inimitable Wilder humour, comes a satire more piercing and telling than any other film on Hollywood since Wilder's own immortal classic, Sunset Boulevard (1950). And again, as in Sunset Boulevard, it is the character played by William Holden who tells the story. In retracing the making of Fedora, Robert Fischer's documentary Swan Song: The Story Of Billy Wilder's Fedora adds yet another layer of comment and reflection on the film's very own subject matter: 35 years after playing the romantic leads in Fedora, Marthe Keller and Michael York look back at working with Billy Wilder – and their careers. Additional testimonies come from acclaimed cinematographer Gerry Fisher, producer Harold Nebenzal, Paul Diamond (son of Wilder's writing partner I.A.L. Diamond), and German actor Mario Adorf. Rex McGee, Wilder's long­time friend and protégé, served as a creative consultant on the project. On­ set interviews with Billy Wilder himself and a plethora of never­before­ published photographs and documents are also included, plus rare footage of the shooting of one of the deleted scenes.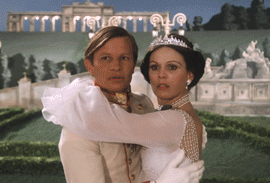 Robert Fischer
Robert Fischer, born in 1954 in Greven, is a German film journalist, director, and film historian. He has published several books and numerous articles in professional journals, including epd Film and steadycam. From 1986 to 1994, Fischer served as editor for the Munich Film Festival catalogue, and in 1993 he co-founded the historical film image archive Filmbild Fundus. From 1995 to 1999 he was the deputy leader of the film museum of the Munich City Museum and has since increasingly dedicated himself to his documentary film work. In parallel, he has held lectureships at the HFF Munich film school and the Filmakademie Baden-Württemberg, and has sat on numerous selection committees for film festivals.