DOKU.ARTS
Zeughauskino Berlin
19.09.–14.10.2012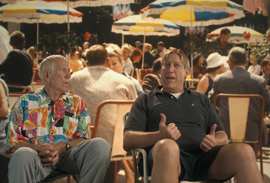 Backstory
Backstory is essentially an oral history of the cinematic technique of rear projection, as told by three generations of the Hansard family, who were instrumental in the provision and development of this method for Hollywood studios. Recounting the rise of their company, Hansard Projection, and the heyday of the technique, when they were in high demand for the top Hollywood productions, to its decline and disappearance as new technologies came to the fore, the Hansards look back on their vast experience with a candid humour. The theme of cinematic dislocation between fiction and reality is emphasized by the backgrounds in the film that are all shot by the Hansards, some specifically for this project.
While their often repeated credo is "we are only as good as the background plates", the viewer is soon under the spell of their non-stop story telling skills in this delightful doc that focuses the camera on the other side of the illusion.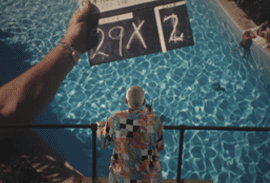 Mark Lewis
Mark Lewis lives and works in London, England, where he is Professor of Fine Art at Central Saint Martins College of Art and Design and the co-director of Afterall Journal and Afterall Books. His films have been exhibited at museums and galleries worldwide and in 2009 he represented Canada at the Venice Biennial. His works are in the collection of numerous museums including MOMA (New York), Pompidou (Paris) and The National Gallery of Canada. He is currently working on a feature film about the beginning of cinema and in 2014 he will have a solo exhibition and project at the Louvre in Paris.