DOKU.ARTS
Zeughauskino Berlin
19.09.–14.10.2012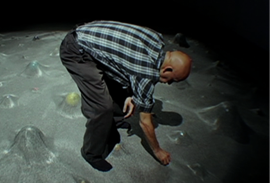 Cildo
Cildo Meireles is considered an important representative of the neo-avant-garde in Brazil in the 1960s, whose shocking performances and sensuous installations focused on their effect on the viewer. Groundbreaking for his time, his work nevertheless still resists any simple categorization.
Meireles uses found pieces of collective memory to compose his works, in which everyday objects, spatial constructions, and noises subtly interact. Influenced by the period of military dictatorship after 1964, he places his work in the context of resistance to militarism and consumerism. The director Gustavo Rosa de Moura approaches both the artist, who is considered reserved, and his work, with great care. In the dialogue with De Moura, Cildo leaps effortlessly between references to pop culture, art, and philosophy. The director accompanies him during the preparations for exhibitions, including a retrospective at Tate Modern, while the camera explores his fantastic installations as if they were a second protagonist.
A portrait composed with lightness and precision, it takes its time and probes Cildo's exciting works while dispensing with all commentary.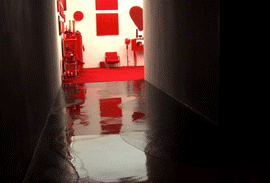 Gustavo Rosa de Moura
Gustavo Rosa de Moura was born in 1975 in São Paulo. He graduated in Architecture at the University of São Paulo in 1999. Since 2003 Rosa de Moura has worked as a freelancer filmmaker for museums and on experimental films. Cildo, his first feature-length documentary, was screened in Brazilian cinemas in 2010. Currently he is working on the postproduction of his new documentary Josephine King – Selfish bitch female artist and is preparing his new feature film Coming Home.