DOKU.ARTS
Zeughauskino Berlin
19.09.–14.10.2012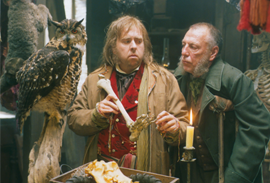 Dickens on Film
The works of Charles Dickens (1812—1870) have led to more film adaptations than those of any other writer. As was long ago recognised by cineastes as diverse as Griffith, Eisenstein and Chaplin, there is something about the way the Victorian writer imagines his novels that lends them uniquely to the screen. Wonderfully vivid illustrations to his books by contemporary artists like Phiz also have a "cinematic" flavour about them that has helped to give shape and humour to these adaptations.
This year is the 200th anniversary of Dickens's birth, an ideal opportunity to explore some of these cross-media connections in detail. The BBC filmmakers (Anthony Wall director, Michael Eaton and Adrian Wootton writers) have investigated archives all over the world to unearth impressive extracts from Dickens adaptations. Many of these date from the silent period (one or two from as far back as 1901). Another rich period for "mining Dickens" came after the Second World War: the famous David Lean versions of Great Expectations and David Copperfield are from this epoch. The coming of the Sunday afternoon television series in the 1960s and 70s gave rise to further opportunities for adaptation. This fine compilation film gives a vivid evocation of the tender, comic and eccentric world brought into being by England's greatest writer after Shakespeare.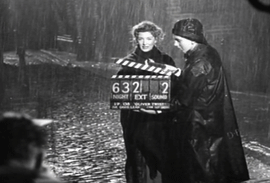 Anthony Wall
For nearly thirty years, Anthony Wall has been directing and producing films for the acclaimed BBC Arts strand Arena, which is dedicated to the arts and counted Stanley Kubrick among its fans. In 1985, he took over the editorial management. BBC Arena films have won numerous awards including nine British Academy Awards, four RTS Awards, the Prix Italia, an International Emmy, a Grammy and the Special Medallion at Telluride. In 2005, Anthony Wall co-produced the multi-award winning Bob Dylan: No Direction Home, directed by Martin Scorsese. In recent years, he has produced films about Bob Marley (DOKU.ARTS 2008) and with Phil Spector.